Welcom to Jouatours
Motorcycle & Scooter Rental
Are you planning a trip to Morocco and looking for a unique and exciting way to explore the country? Look no further than renting a motorcycle or scooter! Imagine cruising through the narrow streets of Marrakech or along the scenic coastal road to Essaouira, south Sahara Ouarzazate, Zagora, Mhamid, Merzouga, Fes, and Tangier on two wheels. It's an experience you won't soon forget.
At our rental companies in Marrakech, Agadir, and Essaouira we offer a variety of bikes to choose from, including the Yamaha Ténéré T700, Yamaha XTZ660, Yamaha XTR660, YAMAHA NMAX 155, Honda Transalp 650 & 700 XLV, HONDA TORNADO & XR 250, BMW R1200 GS, YAMAHA WR 450, KTM 450 EXC, and BMW F750 GS. Each bike is well-maintained and ready for you to hit the road.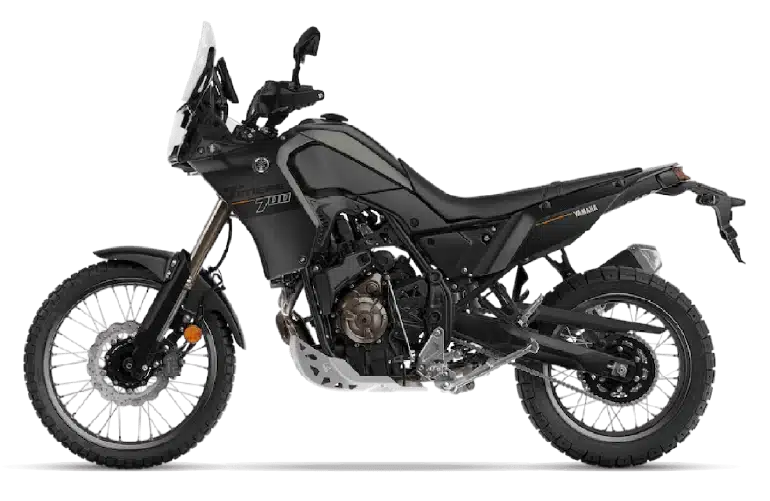 Discover Morocco
Discover morocco
Looking to explore the stunning regions of Marrakech, Essaouira, or Agadir and south Sahara on two wheels? Our scooter and motorcycle rentals are the perfect solution! With affordable rates and expert guidance from our team, you'll have all the information you need to discover the best routes, from mountain trails to coastal roads and everything in between. Whether you're interested in exploring Berber villages or admiring ancient kasbahs, we'll help you design the perfect itinerary for your dream adventure. Contact us today to learn more about our rental options and start planning your Moroccan getaway!

Super relationnel. Nordine est très professionnel. Moto Africa twin 1000 en parfait état et très agréable à piloter. Rien à redire je reviendrai.
Service et conseils sympathiques, vélos corrects, prix correct. Nous serions ravis de revenir! Salutations, Eva et Thijs

C'est vraiment une entreprise que je connais maintenant depuis presque 10 ans, je recommande toujours autant !
Temps génial, prix raisonnable pour le Maroc et Nouredine était flexible et serviable, disponible tout le voyage avec des conseils et des conseils
J'ai fait un super tour. De bons moteurs et un très bon service, également sur la route. Merci pour les bons soins. Hautement recommandé.
Nouredine, le propriétaire, est extrêmement gentil et disponible pour répondre à tous les besoins du client. Fortement recommandé.
our customers Feeling
Customer Experiences
Jouatours is dedicated to ensuring that our customers have the best possible experience when renting a motorcycle or scooter in Morocco. We offer a wide range of modern and reliable vehicles, along with expert advice and exceptional customer service. Our customers have been thrilled with their rental experience, whether exploring the beautiful landscapes of morocco. But don't just take our word for it - read the reviews from our satisfied customers! They have shared their excitement and satisfaction with our delivery services and the convenience of renting a motorbike from Jouatours. Join them and book your motorcycle rental today for an unforgettable adventure in Morocco.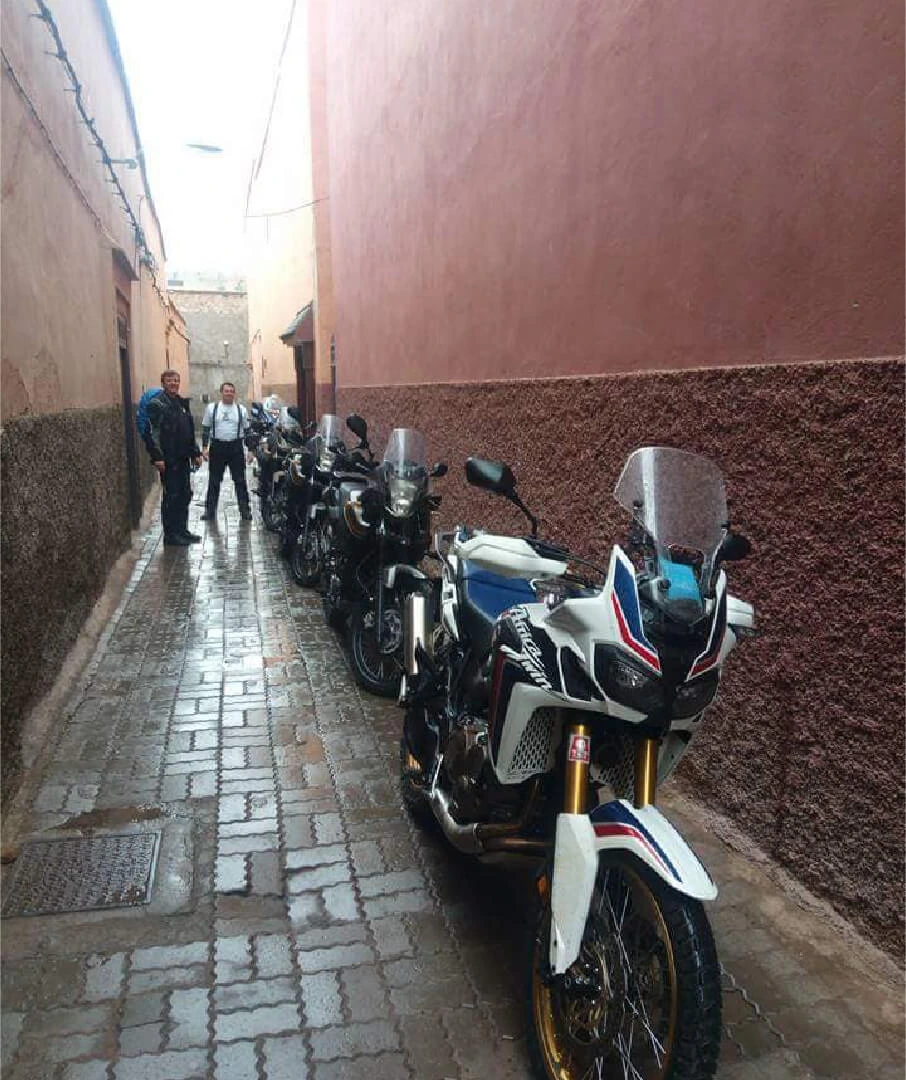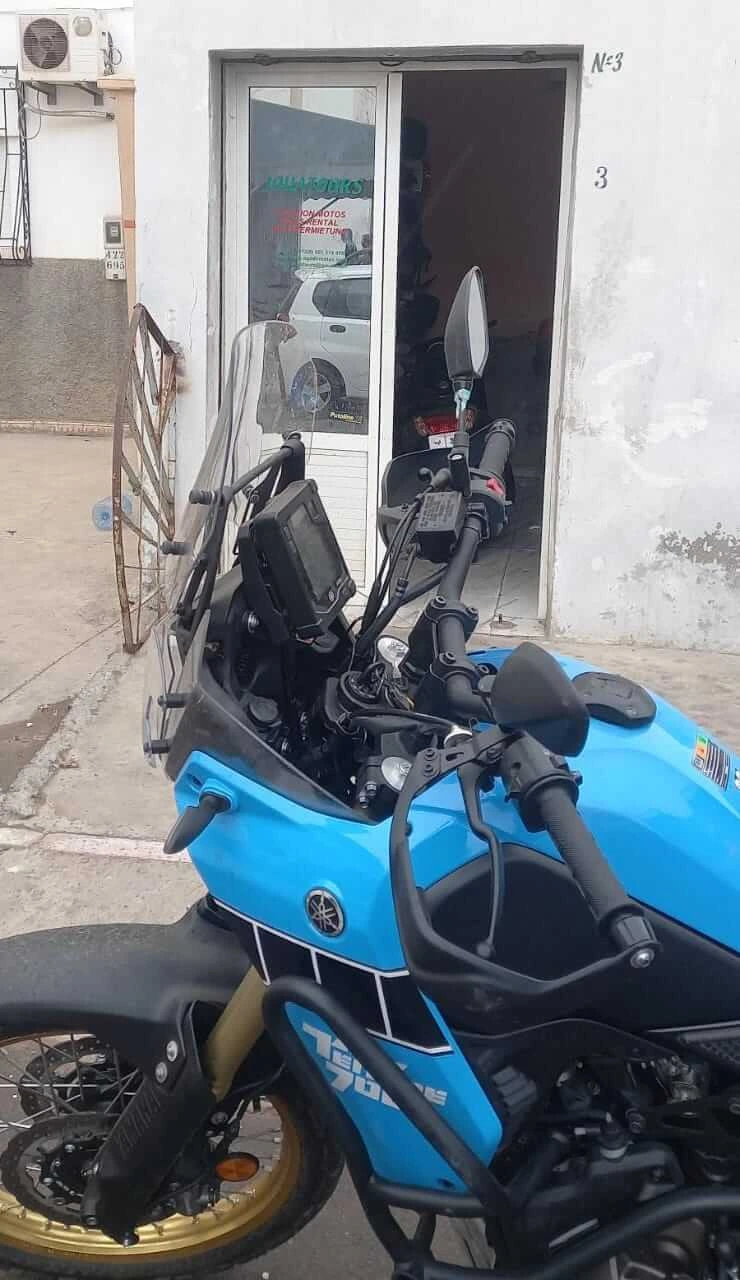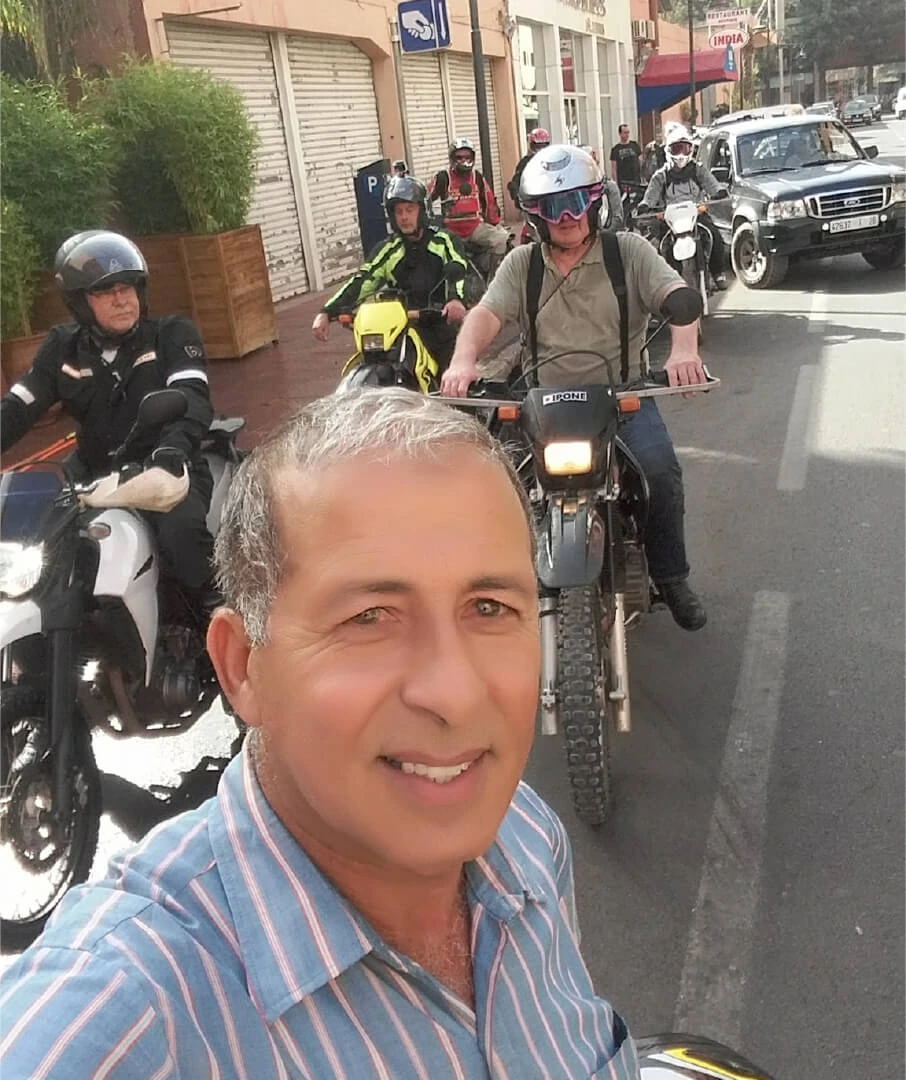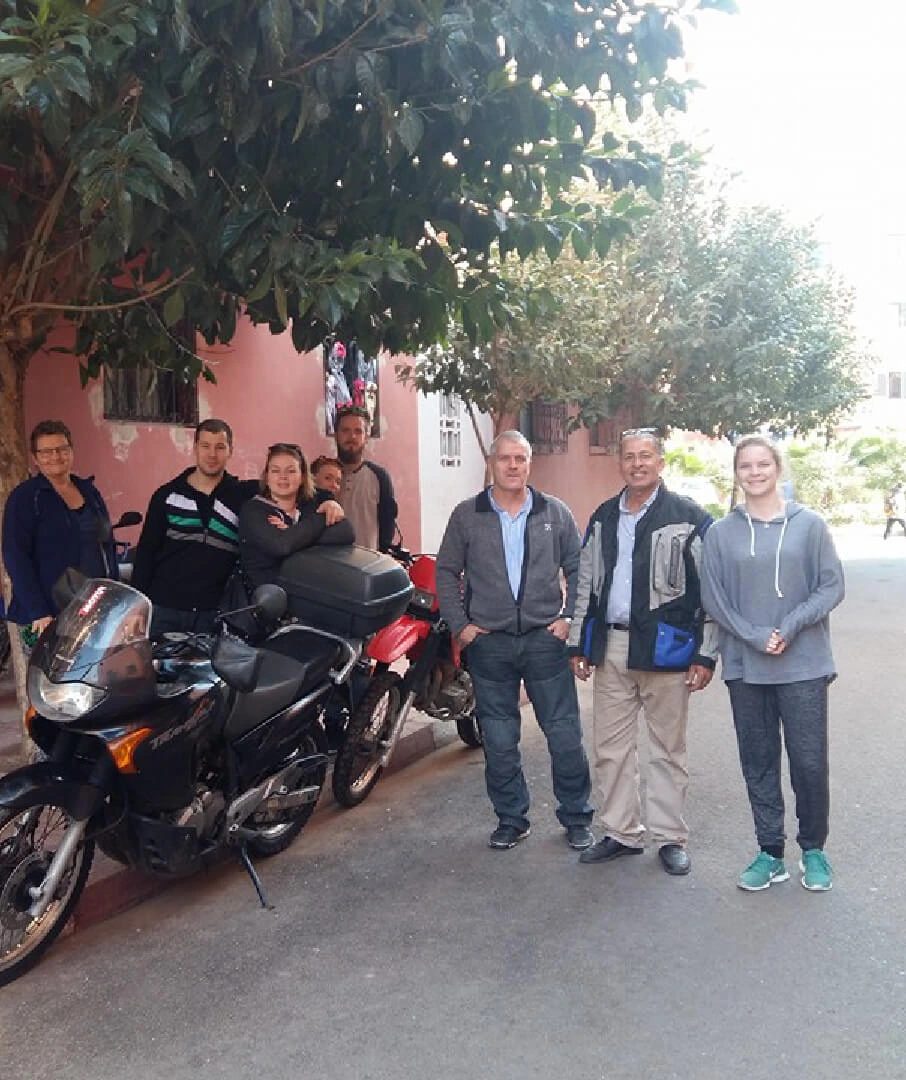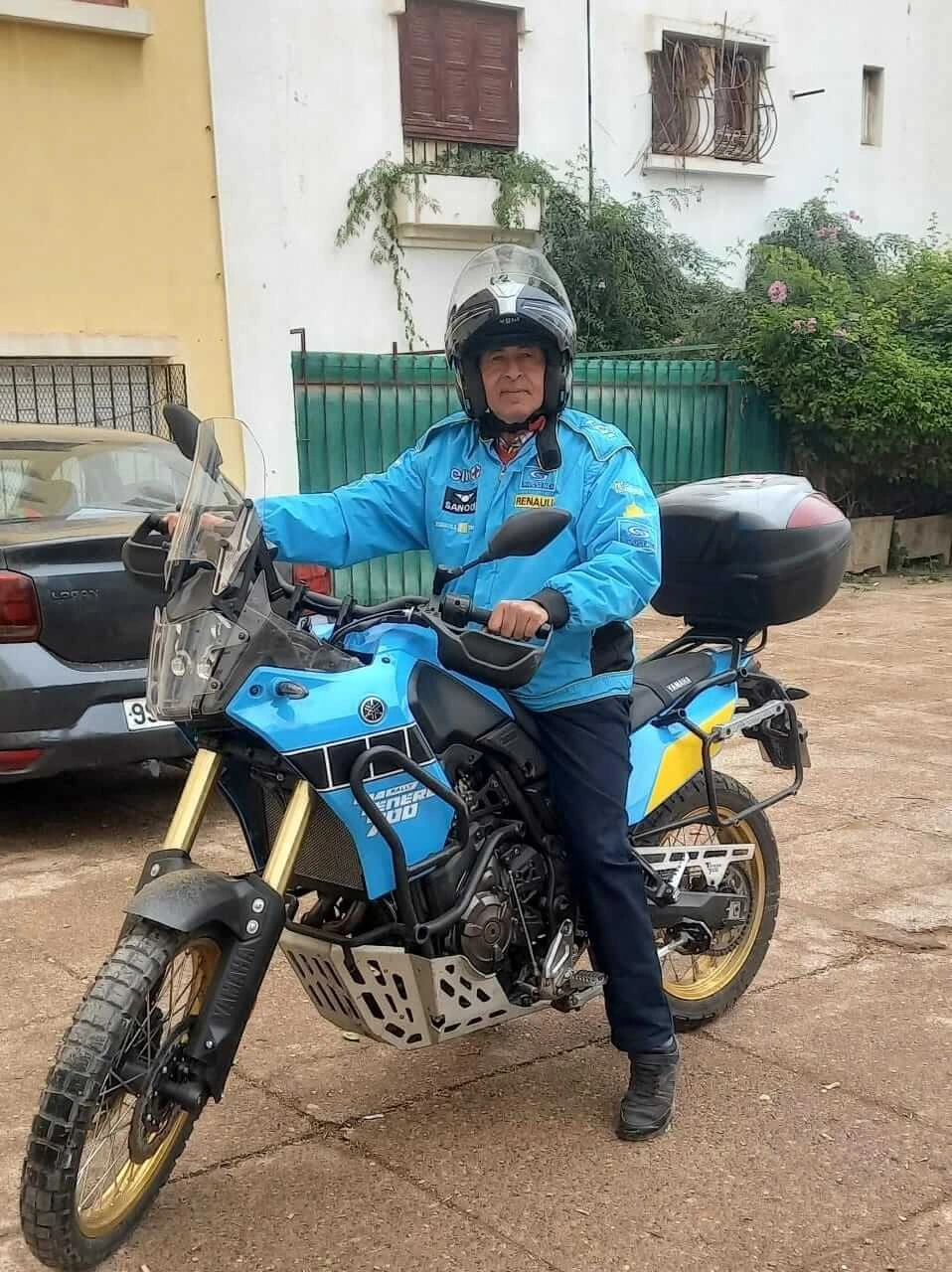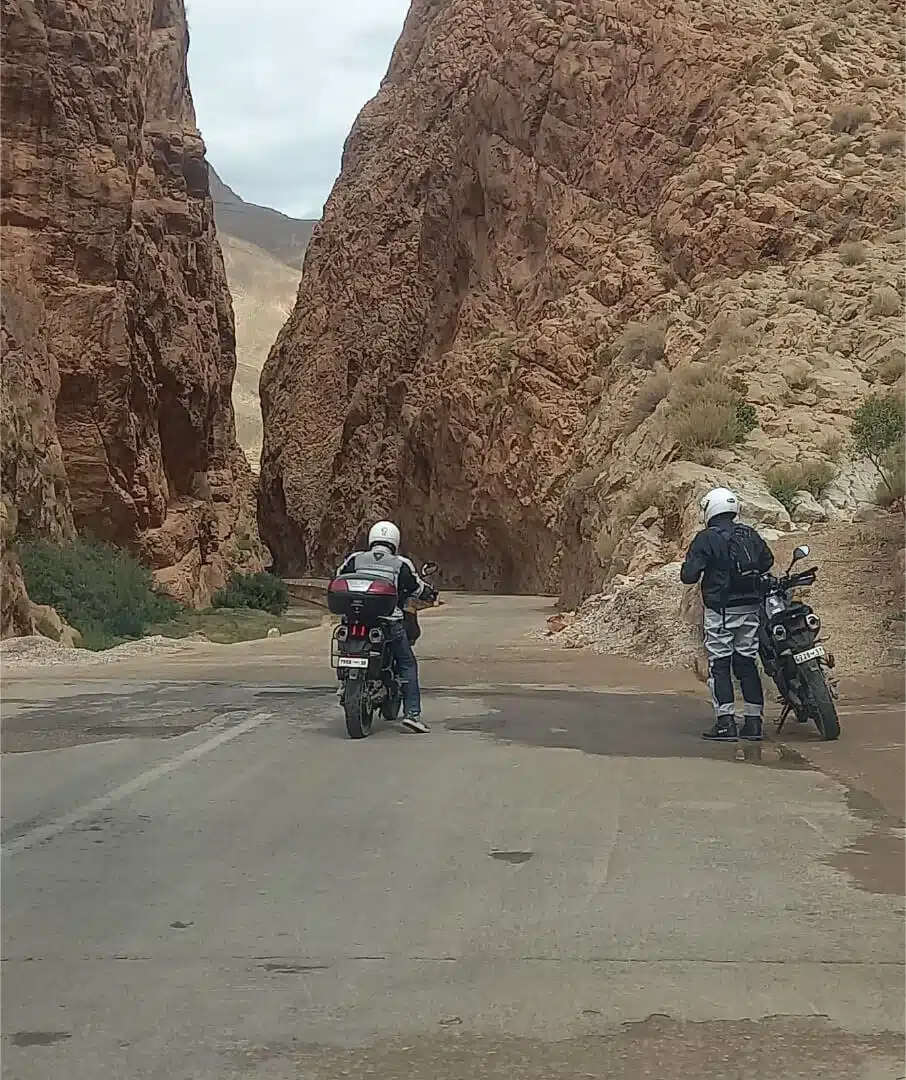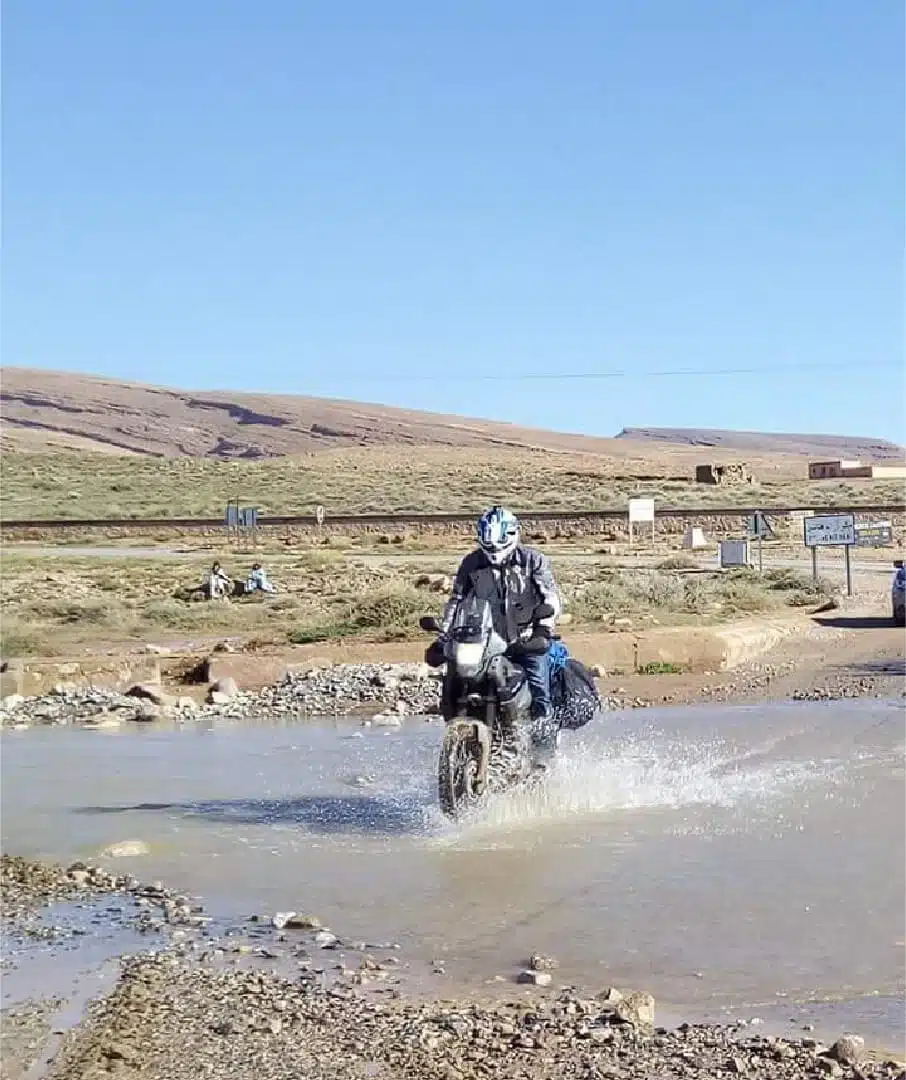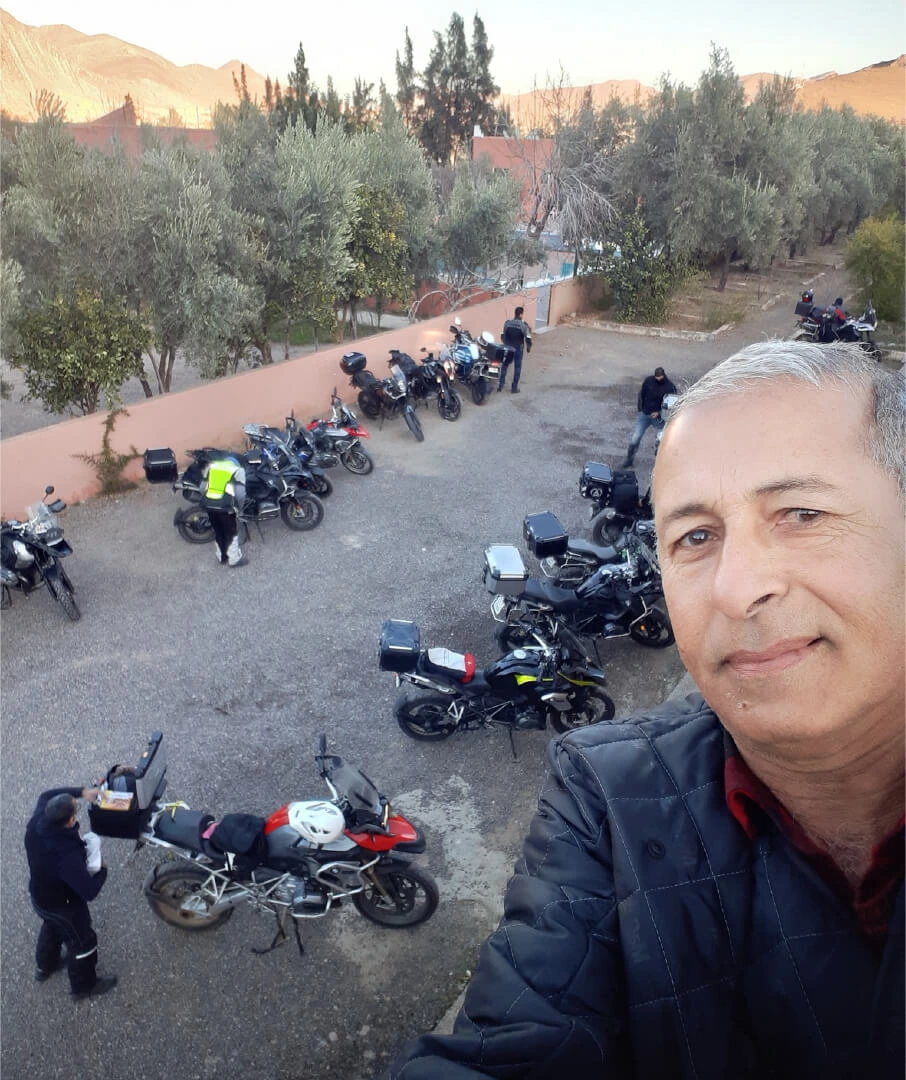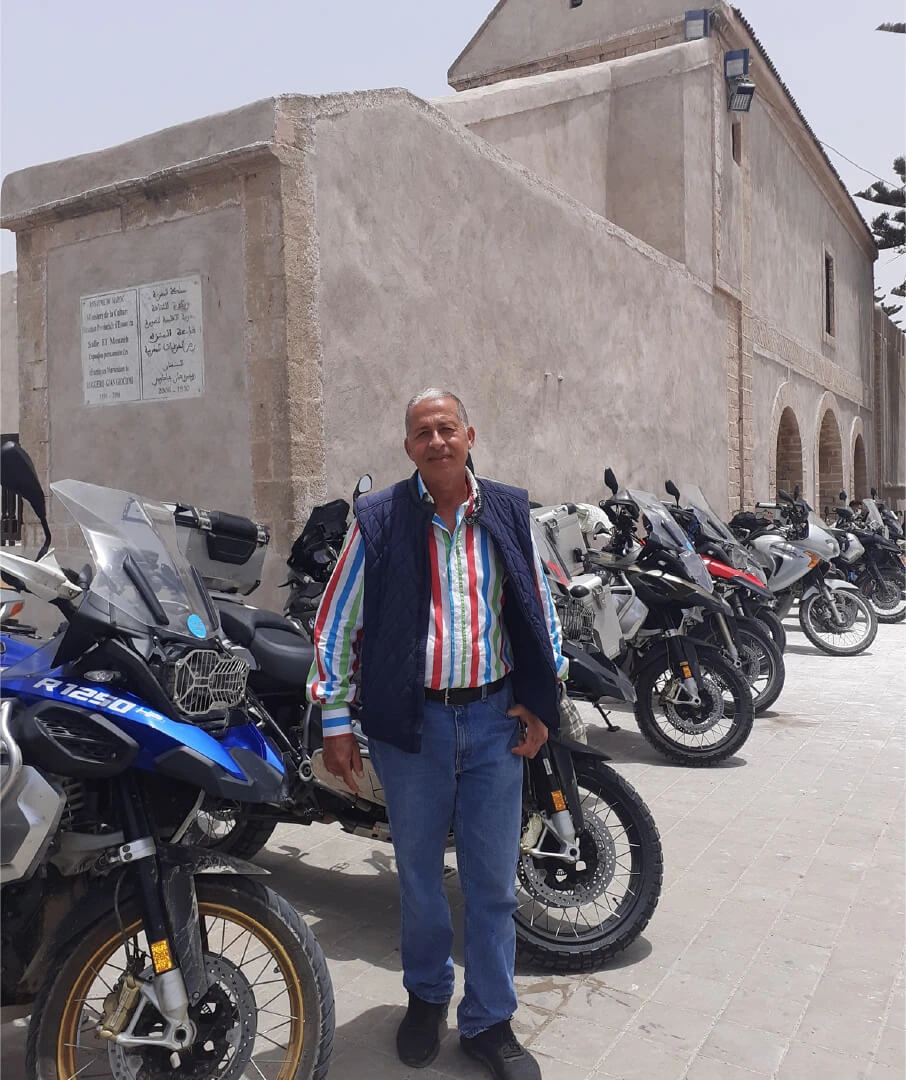 What types of motorcycles do you offer for rental?
We offer a wide selection of modern and reliable motorcycles for rent, including adventure bikes, cruisers, sportbikes, and more.
Is there a minimum rental period for your motorcycles?
Yes, we have a minimum rental period of 1 day.
Can I pick up my motorcycle rental at the airport or hotel?
Yes, we provide convenient delivery options to airports and hotels across Morocco.
What happens if the motorcycle breaks down during my rental period?
In the unlikely event that your motorcycle breaks down during your rental period, we offer 24/7 roadside assistance to get you back on the road as quickly as possible.
Do you offer insurance for your motorcycles?
Yes, we offer coverage and accessories warranties to give our customers peace of mind when they reserve their motorcycle online.
Do you offer guided motorcycle tours?
Yes, we offer a variety of guided motorcycle tours to help you explore Morocco's most beautiful destinations.
How do I reserve a motorcycle rental?
You can easily reserve your motorcycle rental online by visiting our website and selecting your preferred dates, motorcycle model, and pickup location.
A FEW WE THINK YOU MIGHT LIKE
Similar Motorbikes
in morocco
PRICE / DAY - DUTY FREE +20%

BMW R1200 GS

€

190
PRICE / DAY - DUTY FREE +20%

YAMAHA XTZ 660

€

90
PRICE / DAY - DUTY FREE +20%

YAMAHA T700 TENÉRÉ

$

180